PRESIDENT & CHIEF OPERATING OFFICER (COO)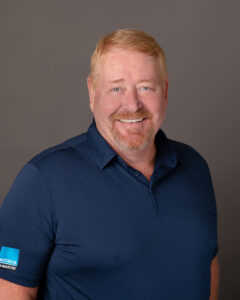 Gavin is the President & COO of Nustadia Recreation Inc. (NRI) and has worked exclusively in the recreation and construction fields for over 45 years. He has managed/directed the design, development, construction and fit out of numerous recreation facility projects including the Dartmouth 4 Pad Arena Project, Pictou County Wellness Centre, the County of Grande Prairie Sportsplex, the HRM 4Pad (formerly the BMO Centre, Halifax), the Libro Credit Union Complex (Amherstburg), the William P. Wilder '40 Arena & Sports Complex (Upper Canada College, Toronto), the Sports Village (Vaughan), the Sarnia Sports & Entertainment Centre and the Ice Gardens at York University (Toronto). Gavin provides corporate leadership and governance and currently has all Senior Management Team report to him.
EDUCATION & CREDENTIALS
Arena Management Diploma, Humber College
Class "B" Refrigeration Operator, licensed by the Technical Standards & Safety Authority.
PROJECT SPECIFIC EXPERIENCE
Merlis Belsher Place, University of Saskatchewan, Saskatoon, SK
RBC Centre, Dartmouth, NS
Membertou Sport and Wellness Centre, Membertou, NS
Crosslink County Sportsplex, Grande Prairie, AB
Pictou County Wellness Centre, Pictou County, NS
BMO Centre, Halifax, NS
Libro Credit Union Complex, Amherstburg, ON
William P. Wilder '40 Arena & Sports Complex, Toronto, ON
The Sports Village, Vaughan, ON
Elmira Sports & Entertainment Centre, Elmira, NY
Progressive Auto Sales Arena, Sarnia, ON
Ice Gardens at York University, Toronto, ON
Peterborough Memorial Centre, Peterborough, ON
Valley Ice Garden, Bozeman, Mo
Campus Fieldhouse & Vaso's Field, Durham College / Ontario Tech University, Oshawa, ON
LCI Sports Complex, Toronto, ON
Youngs Sportsplex, Welland, ON