SENIOR VICE PRESIDENT OPERATIONS, MEDIA & MAJOR PROJECTS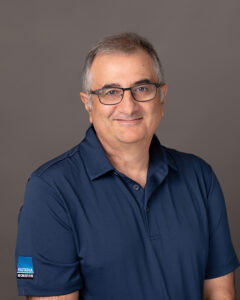 Edward is a leading expert in technical arena operations in Canada and has over 40 years of experience in the development and operations of community sport and recreation facilities in both the public and private sectors. He was the General Manager at the Mohawk 4-Ice Centre and previously was the Manager of Operations for over 20 different facilities for the City of Hamilton. He served 15 years on the Board of Directors for the Ontario Recreation Facilities Association (ORFA), taught courses in ice maintenance and equipment, and served on the Board Executive for 5 years including President of this Organization in 2007.
Edward has developed and delivered instructional programs in Recreation Facility Development, Management and Operations for Niagara Community College and ORFA.
EDUCATION & CREDENTIALS
Bachelor of Arts Degree, Ryerson University
Honours Diploma on Arena Management, Humber College
Diploma in Recreation and Leisure Studies, Mohawk College
PROJECT SPECIFIC EXPERIENCE
Chatham-Kent City Hall, Library, Museum, Art Gallery + Event Centre Project Management & Development Services, Chatham-Kent, ON
Kitigan Zibi Anishinabeg First Nation Arena Feasibility Study, Kitigan Zibi Anishinabeg, QC
Ecole Secondaire Catholique Paul-Desmarais, Stittsville, ON (Indoor Playing Field)
Youngs Sportsplex, Welland, ON
Libro Credit Union Recreation Complex, Amherstburg, ON
LCI Sports Centre, Toronto, ON
Mohawk 4-Ice Centre, Hamilton, ON
Capital Renovation Projects – Mountain and Dundas Arenas, Hamilton, ON