VICE PRESIDENT MARKETING & MEDIA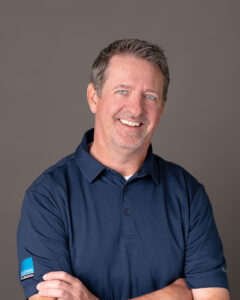 With over 25 years of experience in the sport and recreation field, Brad's responsibilities include initiating corporate program(s) to sell advertising, naming rights, and building additional municipal arena advertising contracts. He created a data base for the advertising and sponsorship programs in each of Nustadia Recreation Inc.'s (NRI) buildings and tracks the progress/sales. He has established a 'branded' approach to national and regional sponsors while also implementing a best practices program for advertising and sponsorships in the recreation field.
Created in 2007, Brad helped establish Nustadia Media that has now grown to be one of the largest exclusive holders of arena advertising contracts with an inventory of over 200 arenas that reach an annual target audience of over 25 Million prospective customers.  Brad has managed multiple advertising campaigns for clients such as Tim Hortons, Scotia Bank, EA Sports, Bauer, Nike, First Choice Haircutters, McDonalds and many others.
EDUCATION & CREDENTIALS
Diploma of Volunteer Management & Recreation Leadership, Mohawk College.
PROJECT SPECIFIC EXPERIENCE
City of Hamilton, ON
City of Thorold, ON
City of Welland, ON
City of Brampton, ON
City of St Catherines, ON
City of Brantford, ON
City of Mississauga, ON
City of Oakville, ON
Town of Grimsby, ON
Town of Milton, ON
County of Brant, ON
West Lincoln, ON
Norfolk County, ON
Mohawk 4Ice Centre, Hamilton, ON
Hamilton Catholic High Schools, Hamilton, ON
Campus Ice Centre, Oshawa, ON
Crescent Point Regional Field House, Okotoks, AB
Crosslink County Sportsplex, County of Grande Prairie, AB
Pitt Meadows Arena, Pitt Meadows, BC
Superior Propane Centre, Moncton, NB
RBC Centre, Dartmouth, NS
BMO Centre, Bedford, NS